Benefits of Large Format Printing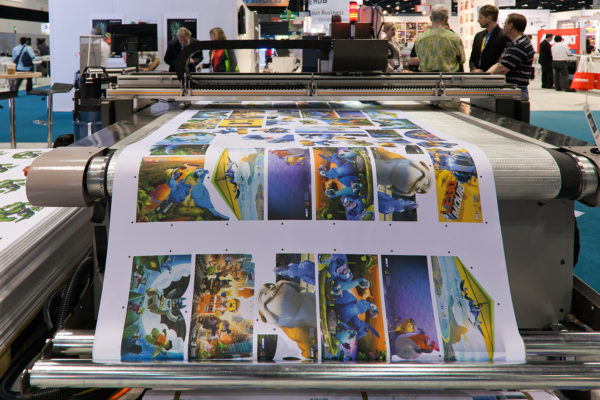 Armilla Any printer can pump out business cards and flyers, but for large posters and banners, look for a company that offers large format printing. Large format printing is ideal for branding, advertising, and reaching large groups of people quickly. There are countless benefits of large format printing for business and organizations of all types. These benefits include:
Cost effective marketing

Increased brand recognition

Long lasting advertising

Efficient production

Environmentally friendly
Cost Effective
Lyrica tablets buy online When you invest in large format printing for a banner or other large graphic, you are buying a long-term marketing tool. Hang a large banner outside of a new housing development to attract locals who are looking to buy a home in the area. Stretch a banner featuring a new attraction at the front your theme park to lets visitors know it is open. Regardless of exactly how you use your large custom printed graphic, you are using a highly cost-effective marketing solution.
Increased Brand Recognition
Cesenatico As the name proclaims, anything that comes out of a large format printer is going to be large. The ability to print your slogan in larger fonts accompanied by your company logo is a great way to increase brand recognition. Find a heavy traffic location to display your mammoth advertisement and your brand will be ingrained in their mind. Brand recognition is key to building a long-lasting empire.
Long Lasting Advertising
Opelika If your large format printing project is intended for outdoor use, there are UV-resistant materials that can be used. These materials will resist fading commonly caused by extended exposure to sunlight. Large format printing methods are intended to withstand all types of weather conditions including, rain, wind, snow, and more. Whether your banner is going to be outside for weeks or months, it is a long-lasting advertisement that will continue to bring attention to your company or organization without falling apart or fading.
Efficient Production
Large format printing is actually a relatively fast and efficient process, similar to common digital printing. If you are working on a short deadline, a printing company that offers large format printing can get you what you need in no time. Drying is immediate and even if you want the product laminated, the whole process is relatively quick.
Environmentally Friendly
Handing out hundreds or thousands of fliers and business cards that end up littering the streets or being thrown away is ineffective and bad for the environment. Compared to flyers and brochures, large format printing provides you with a small number of large advertisement graphics that will last for months outside and be seen by an even greater number of people. Don't litter the earth with small hand-out advertisements, opt for large format printing a massive banner.
---
When it comes to advertising your business or organization, the goal is to get the most bang for your buck. A cost-effective, long-lasting, and environmentally friendly option, large format printing is a common choice for marketers of all types. However, working with a full-service graphics and printing company is a great way to get all of your advertising materials processed and printed in one place. Contact Florida Graphic Services for all of your large format or large scale printing needs.